Here at True North we have paired up with 3 advanced local trainers!! Take a peak to meet the team!!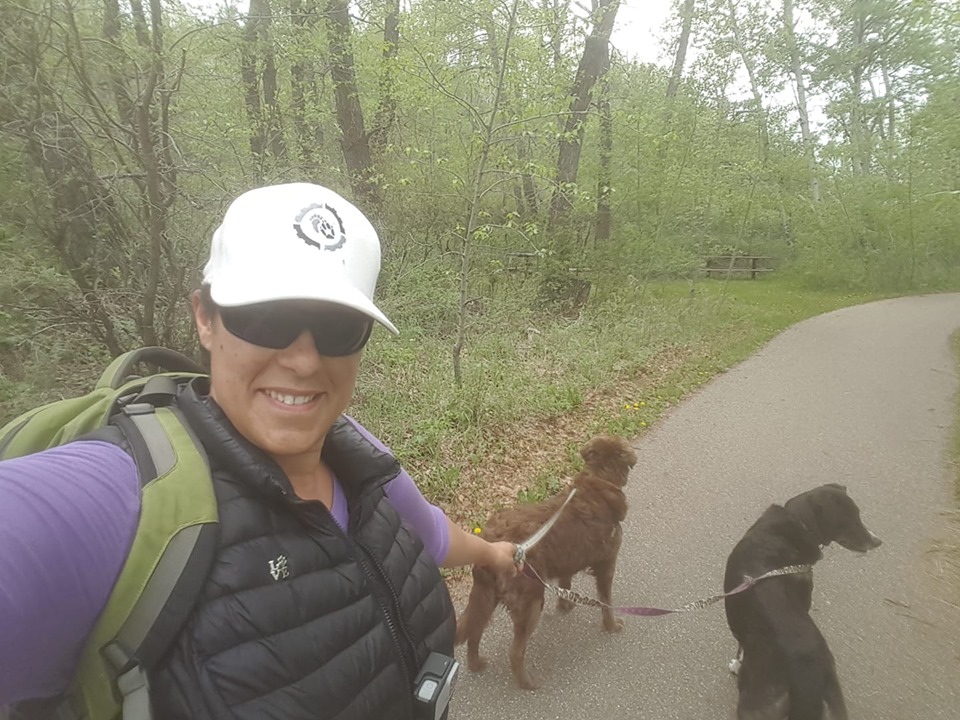 Dog Training With Tara Martice
She started just like you – a pet dog owner and guardian! As she learned about responsible pet ownership, it led her to volunteer for Calgary Humane Society as a Behavior Class Assistant that grew into an Experienced Dog Walker, Class Instructor and a graduate of the Dogma Academy! As she maintained the Dogma Certified Behavior Consultant (DCBC) designation, she obtained the Certified Professional Dog Trainer – Knowledge and Skills Assessed (CPDT-KSA) designation from the Certification Council of Professional Dog Trainers (www.ccpdt.org). Tara is the only dog trainer to be closed book tested by industry leaders on all levels in Southern Alberta (outside of Calgary). She is now working towards her 4th level certification to continue to better the community of dogs and the people who love them! Tara's Dogs are: Mac – an 8-year-old Male Chesapeake Bay retriever (soft coat). Mac has a calm disposition and temperament that is helpful for Tara's Bubble Tests, assisting fearful dogs and so much more! Bella – a 5-year-old Female Collie/Lab/Springer/X+. Bella is a complex dog that has concorded separation anxiety, has a moderate social anxiety disorder, high drive and is reactive to people/dogs. Ryder – Male Chesapeake Bay Retriever – Rescued from the MHSPCA, acute resource guarder, fearful of men, IBD, hunter. Ryder was behaviorally rehabilitated before Cancer took him. May he rest in peace at 2 years of age. She is now making the house ready for a third addition to join her home and outdoor lifestyle! The Martice Mission: To work with all breeds, temperaments, and abilities. To reduce re-homing and shelter numbers through bite prevention activities and early education. To rehabilitate dogs that are suffering from reactivity and aggression so everyone can get back to a safer and higher quality of life. To maintain methods within L.I.M.A. (Least Intrusive, Minimally Aversive) through progressive continuing education, training, skills practice and testing for all. "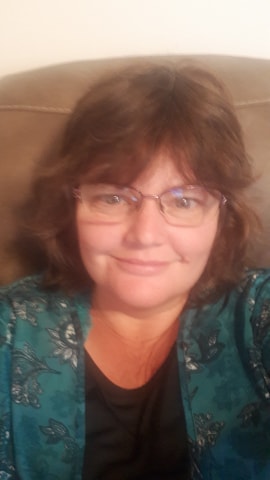 FUNNY FARM K9 COACHING
Angel has read, studied, and practiced science-based dog training for more than 15 years and has taught numerous puppy/dog training classes. One of the greatest learning experiences of her career has been running her own doggy daycare and training facility. She has also served as a volunteer foster home for SPCA/ Humane society and as volunteer board member of local non-profit dog club, Top Dog (Prince George) Her health and nutrition experience and education include Pet Value (USC Davis) training program for small animal, fish and Herptile, feline, and Canine care and nutrition, the Healthy Pets Program from Bone and Biscuit, Petcurean University Nutrition program, levels 1, 2, 3 and taken Animal First Aid classes. Besides her hands on experience with canine behavior she has also taken 3 Dunbar academy programs in canine behavior as well as several online programs in canine behavior and nutrition hosted by Kathy Sdao, Ian Dunbar, Jean Donaldson, Bob Baily, Karen Pryor, Absolute Dogs, and others. Because she believes in continuing to learn and upgrade her skills and knowledge through many programs in canine behavior and nutrition, she currently a student at Karen Pryor Academy, studying animal training and behavior. And because balancing work with fun is also important, she has had much personal success with 6 different canine teammates in Agility, Rally, Conformation, Obedience, scent work, Dock Diving and is looking forward to adding disc and freestyle dance to her resume as soon as possible. Memberships: Doggone Safe full member, APDT Professional member, Member of Pet Professional Guild CANINE SENSE & PURPOSE
Dan Vas



My name is Daniel Vas. I have been a Certified Search Dog Handler for 16 years and a Dog Handler for 18 years. During this time I have had to study dog behavior by being able to harness and apply their mental and physical energy to find missing people by tracking, air scenting and for article searching. I have also trained dog handlers and dog teams that have worked on local, provincial and national levels to assist tasking agencies in their duties. It is my belief that dogs need to be worked in a positive manner both mentally and physically to be good friends and neighbors.

My training methods require both the human and dog to work together as they problem solve. This leads to building a trust that creates a strong bond between the two. Working with me requires both the human and dog having fun. It is through play that the dog learns to work and through work the dog will learn to be a part of the family. All this is achieved through having fun and working together.
As part of the services I offer, I provide advice to people who intend on getting a dog and to help them choose the right breed for them and their lifestyle. This involves matching the owner to the right dog and vice versa. It is when both the human and dog are working together that both will truly enjoy each other by providing a sense of challenge and giving each other a purpose.