Here at True North we have paired up with 2 advanced local trainers!! Take a peak to meet the team!!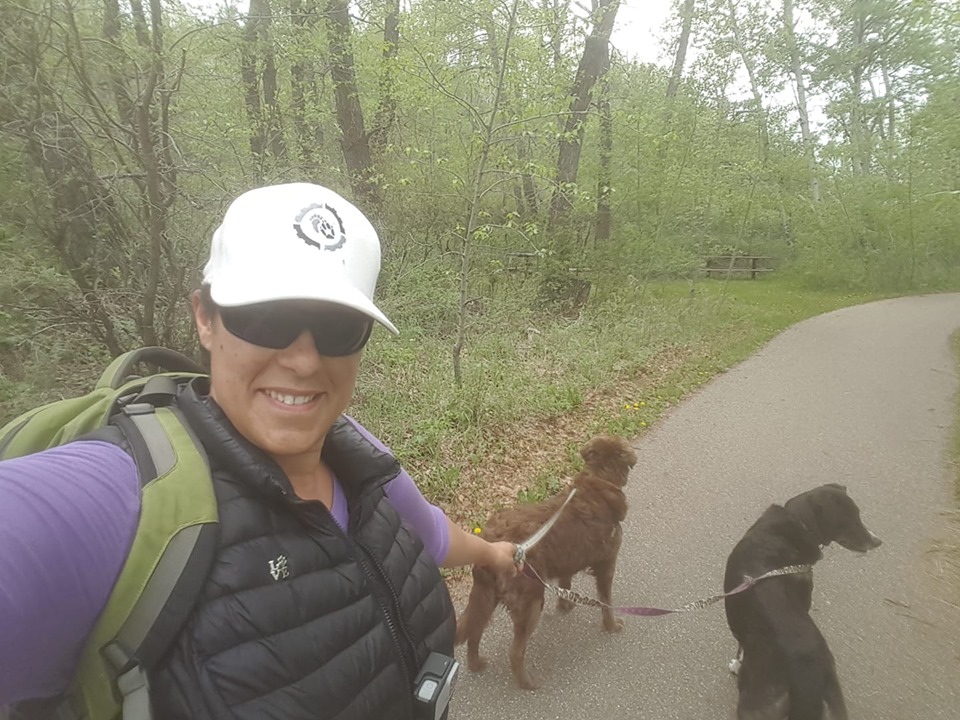 Dog Training With Tara Martice
She started just like you – a pet dog owner and guardian! As she learned about responsible pet ownership, it led her to volunteer for Calgary Humane Society as a Behavior Class Assistant that grew into an Experienced Dog Walker, Class Instructor and a graduate of the Dogma Academy! As she maintained the Dogma Certified Behavior Consultant (DCBC) designation, she obtained the Certified Professional Dog Trainer – Knowledge and Skills Assessed (CPDT-KSA) designation from the Certification Council of Professional Dog Trainers (www.ccpdt.org). Tara is the only dog trainer to be closed book tested by industry leaders on all levels in Southern Alberta (outside of Calgary). She is now working towards her 4th level certification to continue to better the community of dogs and the people who love them! Tara's Dogs are: Mac – an 8-year-old Male Chesapeake Bay retriever (soft coat). Mac has a calm disposition and temperament that is helpful for Tara's Bubble Tests, assisting fearful dogs and so much more! Bella – a 5-year-old Female Collie/Lab/Springer/X+. Bella is a complex dog that has concorded separation anxiety, has a moderate social anxiety disorder, high drive and is reactive to people/dogs. Ryder – Male Chesapeake Bay Retriever – Rescued from the MHSPCA, acute resource guarder, fearful of men, IBD, hunter. Ryder was behaviorally rehabilitated before Cancer took him. May he rest in peace at 2 years of age. She is now making the house ready for a third addition to join her home and outdoor lifestyle! The Martice Mission: To work with all breeds, temperaments, and abilities. To reduce re-homing and shelter numbers through bite prevention activities and early education. To rehabilitate dogs that are suffering from reactivity and aggression so everyone can get back to a safer and higher quality of life. To maintain methods within L.I.M.A. (Least Intrusive, Minimally Aversive) through progressive continuing education, training, skills practice and testing for all. "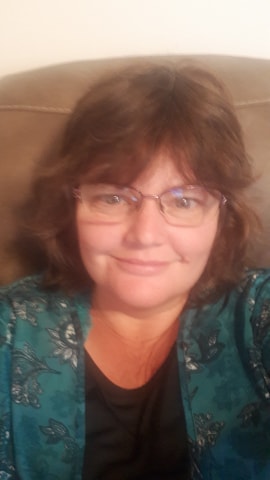 FUNNY FARM K9 COACHING
My name is Angel Dumoulin KPA CTP. I am the owner/operator of Funny Farm K9 Coaching and a Certified Dog Trainer Professional Graduate from the Karen Pryor Academy. I love using True North K9 Compound for my classroom for my own dogs as well as students and their dogs because it a safe enclosed park with enough distraction to be challenging but not enough to put our pets in danger. I am a huge advocate for fun, force free, fear free animal training. I work very hard at staying current on humane handling and training techniques for animals, especially dogs. Education is extremely important to me so I am very careful which types of certifications I work toward as well as the professionals I choose to support in my field. I love everyone but I support the best at force free, fear free training. I love dogs and will talk about them at length to anyone who dares come near me. I have spent my entire life working with animals to some degree and have been a professional dog trainer for 20+ years. Animals can happily be taught everything we need them to know in life, there is no reason to force them into submission. I have worked with kids, horses, gerbils, hamsters, fish, goats, and dogs. I dare you to put a shock collar on a betta fish 😉 Positive fun training is for everyone! Below is listed some of my accomplishments before I moved to the fine city of Medicine Hat. My mission in life is to help as many dogs (and their humans) live a long, healthy, happy life together. Angel Dumoulin KPA CTP 87193 Funny Farm K9 Coaching angel@funnyfarmk9.ca www.funnyfarmk9.ca